Forum: General Discussion


About VirtualDJ and DJing in general

---
If you need extended support, contact our Support Team.
Forum Guidelines  (*) The moderators hold the rights to move or modify posts in order to keep the discussions clear or to facilitate the search.
Sujet MC6000 fuses and voltage reulator

While setting up I plugged my laptop power supply (19v DC) into the MC6000 (12v DC). Wish it had been my MC3000. Anyway I've given up waiting to pick up a second hand battered MC6000 for spares so have started to attempt a repair. Here are a few photos of the MC6000 showing the IO board. In yellow I've marked two fuses, and voltage regulator. The fuses are OK and the voltage regulator is my main suspect.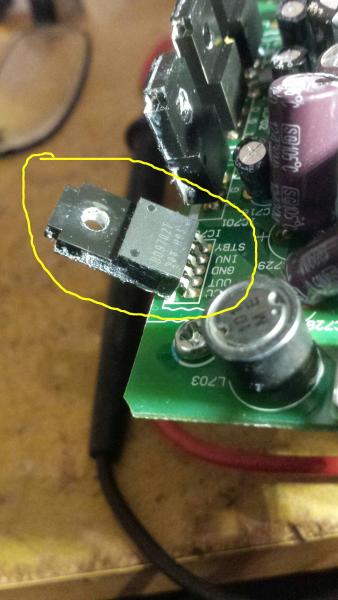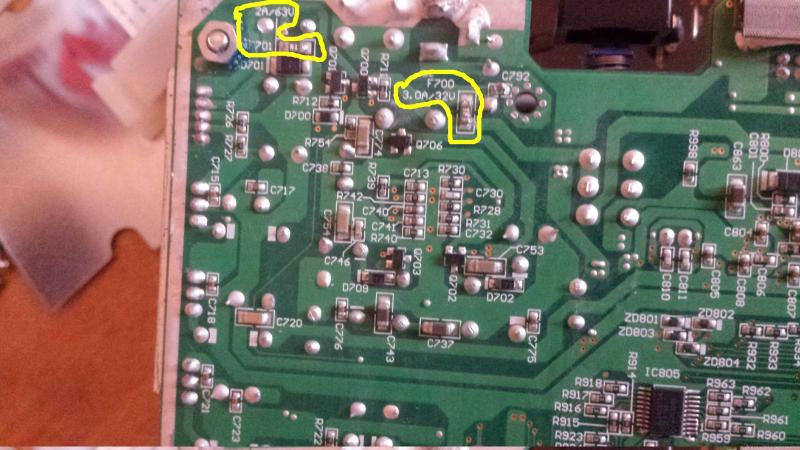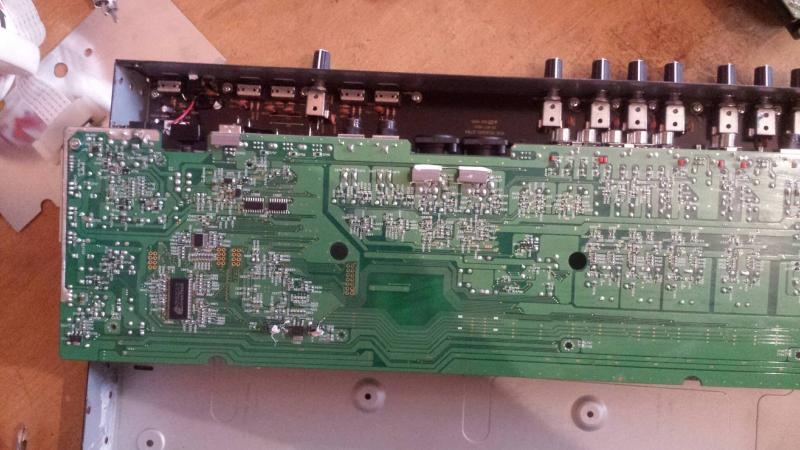 The idea here is to add to this forums knowledge of this popular controller.
Comments are welcome.

Note: I may be getting a little more time now so the forum "noise levels" may rise.
---
Posté Tue 02 May 17 @ 5:58 pm

Denon used to use Charles Hyde & Sons as their spares distributor, but CHS are no more after nearly 50 years in business. They sold the service manuals too.

I don't know who they're using now.

Have you tried looking up that regulator part (I can't read it from the pic)? I would've thought it'd have wider range / tolerance of input voltage than to die from an extra 7 volts.
---
Posté Tue 02 May 17 @ 7:08 pm

Sound Systems Technology
Unit 7 Bentinck Court
Bentinck Road
West Drayton
Middlesex UB7 7RQ

Tel. +44 (0) 1895 422244
Fax. +44 (0) 1895 422288

Email info@sstonline.co.uk

Web: www.sstonline.co.uk

Authorised Service Centre for the following brands :

B&O - Boston - Denon - JVC - Loewe - Marantz - Panasonic - Teac - Yamaha


---
Posté Tue 02 May 17 @ 7:11 pm

From the same page:

The Authorised Denon Spare Parts Distributor:

Sontec Electronics Ltd
Sontec House
Concorde Road
Norwich
Norfolk
NR6 6BE

Telephone: 01603 483675
www.sontec.co.uk
---
Posté Tue 02 May 17 @ 7:16 pm

@bigron1 You have post!
---
Posté Wed 03 May 17 @ 12:14 am

Sorry for being so slow DJ Soulman..yes.
---
Posté Mon 08 May 17 @ 10:56 pm

I have a service manual for the mk1 MC6000 (MANUALS LIB-erated!) & I think transistor Q700 is a likely suspect. It has a maximum drain source voltage of 20V & it switches the power rail to the unit before the main regulator.
---
Posté Mon 08 May 17 @ 11:22 pm

Juski

If you a service manual , can you identify the op amp that is used to drive the headphone out?

Thanks
---
Posté Wed 10 May 17 @ 6:38 am

According to the schematic for the MC6000 mk1 I have the headphone output is driven by a TPA4411, IC611. The op-amp preceding it is a 4580, IC610.

If the headphone output isn't working when it should be, check out the MUTE transistor (NPN) Q707
---
Posté Tue 16 May 17 @ 11:38 pm

thanks Juski,

will take a look when I open it up again, would be nice to have a copy of the service manual !
---
Posté Thu 18 May 17 @ 10:33 am
---
Posté Thu 18 May 17 @ 11:35 am

Could you solve the problem?
Sounds I have the same now.
Which parts did you finally change?
Thank's for your kind support!

---
Posté Sat 01 Sep 18 @ 8:43 am

user18377458 wrote :

Could you solve the problem?


Could who solve it?



user18377458 wrote :

Sounds I have the same now


Same as who?



user18377458 wrote :

Which parts did you finally change?


Which parts did who change?

---
Posté Sat 01 Sep 18 @ 10:16 am

Mine is still broken..one day.
---
Posté Sat 01 Sep 18 @ 1:00 pm

My initial problem were faulty play buttons. There were (relatively) easily to replace. OK.

The minor problem at first was a loose connection with the power supply -> when touching/moving the outer power cable at the dc in socket my mc 6000 turned on/off/on/off...

Just added an additional cable through the case and brazed it next to the dc-in socket. So far OK.

But after a few minutes it crashed and since then no more function.....

Any idea what I could change?

Thank you for any comments...


---
Posté Tue 04 Sep 18 @ 8:43 am

I have an almost new MC6000 Mk1 I'm about to put on eBay. Be interesting to see what level of interest there still is in these things. It's still a great controller but I can achieve the same thing with other pieces of kit I own now.

The Mk1 is a better controller than the Mk2, It has major problems with motherboard failure.

I certainly wouldn't buy from Denon again, since they were taken over by In-Music they have seriously gone to the dogs.
---
Posté Tue 04 Sep 18 @ 9:04 am

Have you listed the mk1 yet ?
---
Posté Wed 05 Sep 18 @ 4:43 am

No, was about to do it today.
---
Posté Wed 05 Sep 18 @ 9:15 am

It's a small world....

Found the listing of Radcliffe mc6000, watched, bid, won, all without knowing it was him

Delivered !

And it's like brand new, very happy
---
Posté Sat 22 Sep 18 @ 3:20 am