CloudLists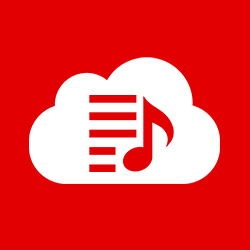 Bienvennue sur VirtualDJ CloudLists.
Les CloudLists sont un endroit où les DJs montrer leurs listes de lecture au monde et aider les nouveaux DJ à améliorer leur sélection musicale. Vous pouvez créer votre propre CloudLit ou vous pouvez rejoindre d'autre CloudLists pour contribuer à un plus grand groupe.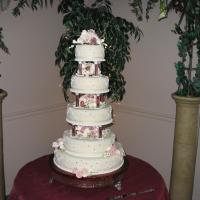 Wedding DJ's
Music Group for the Wedding DJ.. :-)

Most Wedding DJ's play everything.. because we get crowds from the age of 16 to 61, and we have to please them all!

From the latest Top 40 ... to music from the 40's!

[B]***Note:*** [July 28/2009][/B]
From this point on, the addition of new subscribers being changed to a feeder is NOT automatic.
If you ARE a DJ who does weddings, PLEASE SAY SO.. If you are willing to be a feeder, then send me a PM, or leave a message on the wall.
If the the majority of your shows are at the bar, or at schools, etc etc, then please do not ask to be a feeder, I'm lookiing for DJ's who actually do a lot of weddings (or play the general type of music you would see for something like that)
thanx!

***Note:*** [July 3/2009]
[U]VERY IMPORTANT!!![/U]
For those using "Music Groups"
The more "feeders" we have the better the 'suggestions' are.
BUT HERE IS THE CATCH
The songs you 'feed' to the music groups need to be "real"..

What I mean by "not-real", is music played that you would NOT play for a live audience.

Some of the 'issues' I have seen are;
1.) a DJ playing the same song repeatedly (due to testing or just fooling around)
2.) a DJ with 'non-standard' names on his music. IE: "Flo Rida da rapper – right round and around 128 bpm good song" SHOULD BE "Flo Rida – Right Round".
3.) a DJ playing songs at random. (he/she is just 'listening' to music or testing out new songs).

What can you do to help?

Step #1:
TURN OFF MUSIC GROUPS!
In Virtual DJ, click on the 'config button'
Then click the 'internet tab'
Then UNCHECK "use musicgroups"

When you are ready to do a 'real' session, go back to the 'internet tab' and re-enable "use musicgroups" (log in, if needed)

Yes, I realize that there is a button that says "disable musicgroups for this session only", but the problem with that is, the next time you start VDJ it defaults with MusicGroups ON! And lets be honest, most people will forget to turn it back off for that 'session'. :-)

Step #2:
In the "Edit your tracks" option in the actual MusicGroup's webpage.
You will see a list of songs that YOU have uploaded/fed to your groups. (either by accident or design)
To the right of each song you will probably see a Red X.
If that song was 'Fed' by accident, you can click on that Red X and it will be HIDDEN from the results and playlists and top 20's..
Yes, the page has to reload each time, but you would be amazed at how fast you can "Hide" those songs that shouldn't have been 'fed' to the rest of us.


Thanx!

Ce CloudList est public
abonner à cette cloudlist
Qui gère ce cloudlist
Administrateurs:




---
Participants:
turtletraxx, Charlie Wilson, jammallnyte, jonwiderstrom, Paul Cole, DJ-Inspire, DJ Koz, dj-amadeus, mauvelez, wakeupbe, cfleming, MaxxDJ25, djmariojax, srvo72woof, DJmga, DJRudeDoGG, djjameslake, byward, nick2112, DJ Advise, maestro414, neilharrickey, djmarkthomas, DJ Ace Cap1