Forum: General Discussion


About VirtualDJ and DJing in general

---
If you need extended support, contact our Support Team.
Forum Guidelines  (*) The moderators hold the rights to move or modify posts in order to keep the discussions clear or to facilitate the search.

Hello all (please be gentle and dont beat me with the n00b hammer)

I use XDJ 700 now is it possible to change the jog wheel sensitivity using the settings in VDJ?

if so how :D




---
Posté Thu 09 Aug 18 @ 9:20 pm

In settings: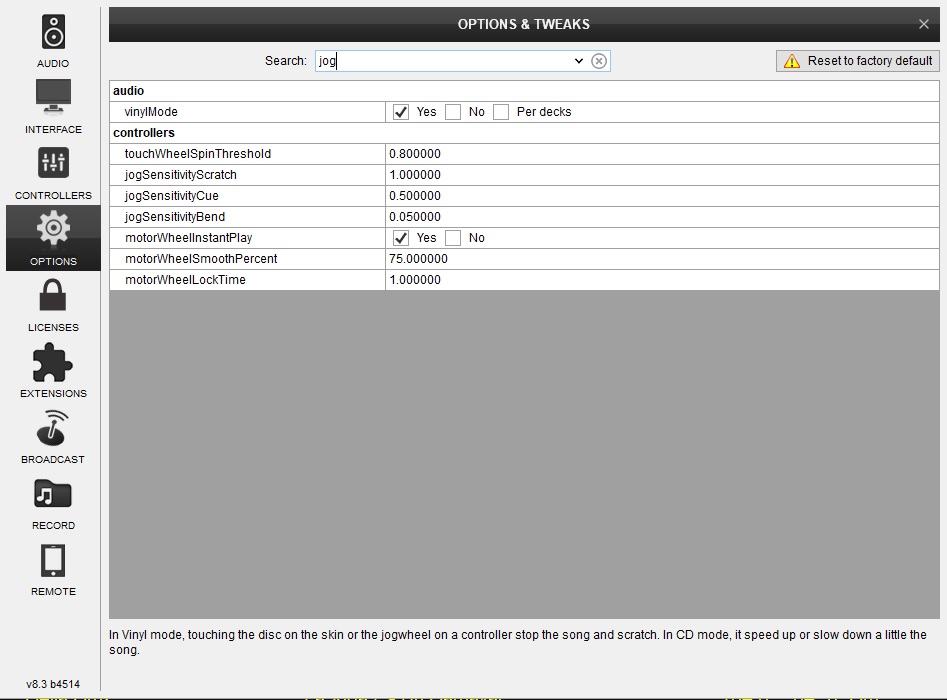 ---
Posté Fri 10 Aug 18 @ 5:28 am


thank you much for your reply freppa really appreciate it :)

one more question will this actually change the settings on my controller, not the VDJ one on my computer?
---
Posté Fri 10 Aug 18 @ 6:39 am

This will change your settings for your controller, when you are using it with Vdj.

If you want to go back, remember the original settings and write it down or take a print screen ;)

---
Posté Fri 10 Aug 18 @ 6:03 pm