Forum: General Discussion


About VirtualDJ and DJing in general

---
If you need extended support, contact our Support Team.
Forum Guidelines  (*) The moderators hold the rights to move or modify posts in order to keep the discussions clear or to facilitate the search.
Sujet VirtualDJ 2018 is macOS Mojave ready! (10.14)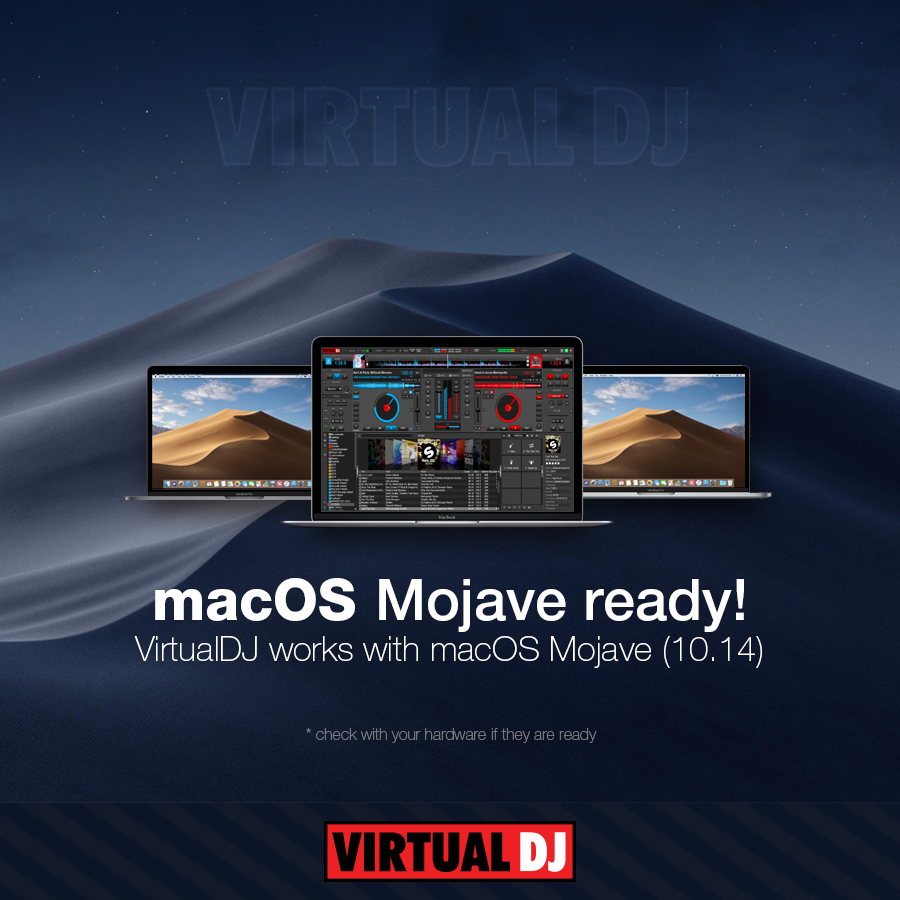 ---
Posté Tue 18 Sep 18 @ 3:14 pm

Well done.
Thumbs up.
---
Posté Tue 18 Sep 18 @ 8:13 pm

Always many steps ahead!!!Bravo to the Team!!!
---
Posté Thu 20 Sep 18 @ 12:38 pm

The last couple of days I've been testing the Denon MC6000 MKII. Works fine in Mojave.

Just spent the last 3-4 hours testing the Pioneer DDJ1000. Although, not officially supported by Pioneer yet, I found that it also works fine. Of course it's with VirtualDJ.

On Friday I've got a sellout 80s night, I'm pondering on which controller should I use?
---
Posté Wed 26 Sep 18 @ 11:22 pm

I'll update once the Mac fx's are back in place because I can't find any......
---
Posté Sun 21 Oct 18 @ 6:12 pm

Surely you downloaded them in the past? Why have you not kept them?
---
Posté Tue 23 Oct 18 @ 8:54 pm

Never did because they weren't that good.

But now Im trying to map video fxs to my color fxs on my SRT but theres no fxs to download...........
---
Posté Tue 23 Oct 18 @ 11:18 pm

nice to see that's it's ready for the OS
---
Posté Mon 19 Nov 18 @ 3:33 am